'Tis the season! What better way to support those with IDD than with a Shopping Fundraiser! 10% of purchases at 5 BELOW will be donated back to Midstate's organization.
Shop between 12/9 - 12/22 and bring this form with you at checkout.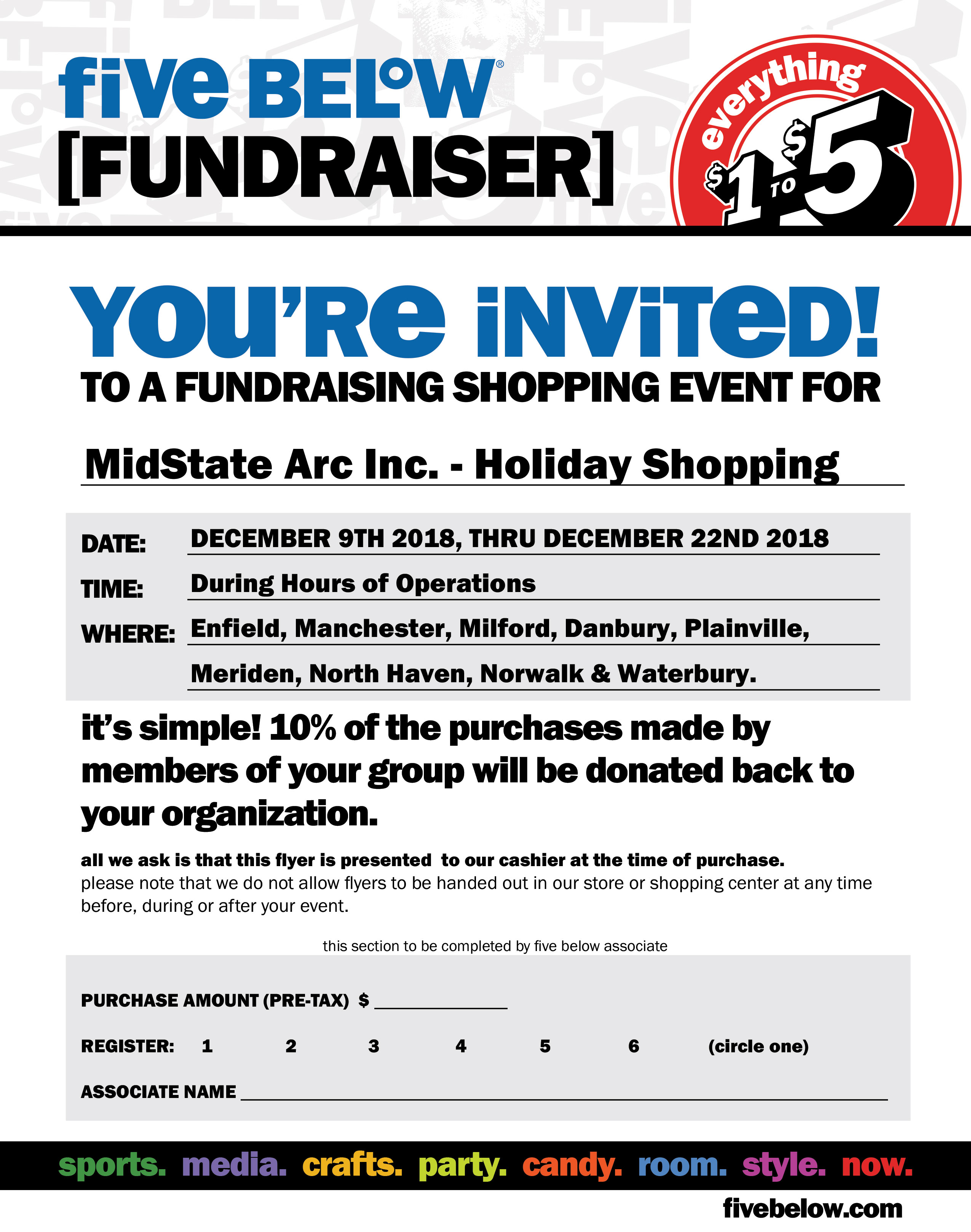 Value and Acceptance for All
MidState Arc is a nonprofit dedicated to enabling people with intellectual and developmental disabilities to lead more independent and fulfilling  lives.
Founded by families in 1952 and still operated with a great deal of input from families today, our agency supports hundreds of people in 26 Connecticut towns surrounding our headquarters in Meriden. Through residential services, employment and volunteer programs, children's programs and more, we empower people with disabilities to develop skills, form meaningful social relationships, contribute to their community and meet the challenges of daily life.